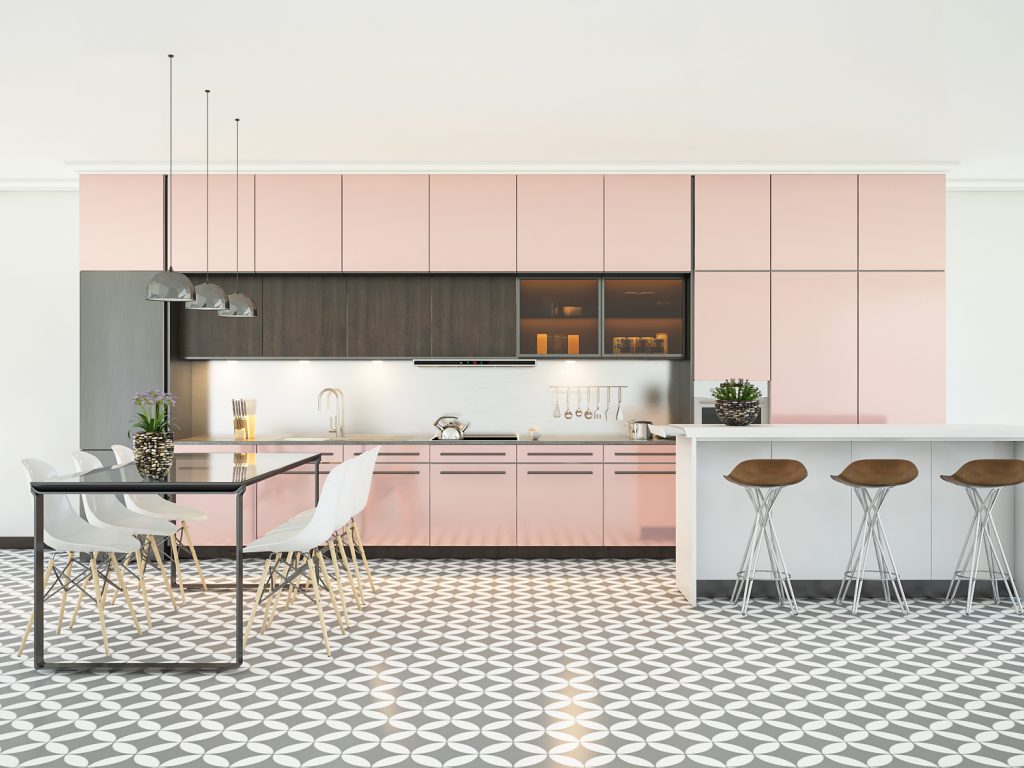 Acry Bliss
The Acry-bliss Acrylic Range Gives A Blissful High Gloss Finish To Your Modular Kitchen. Acrylic Is For Those Who Want A Glamourous Look, But With A Strong Material Resistant To Wear And Tear. Acrylic Is Scratch Resistant Upto 6h Sharpness And Available In A Wide Range Of Colours.We Can Even Customise A Color For You.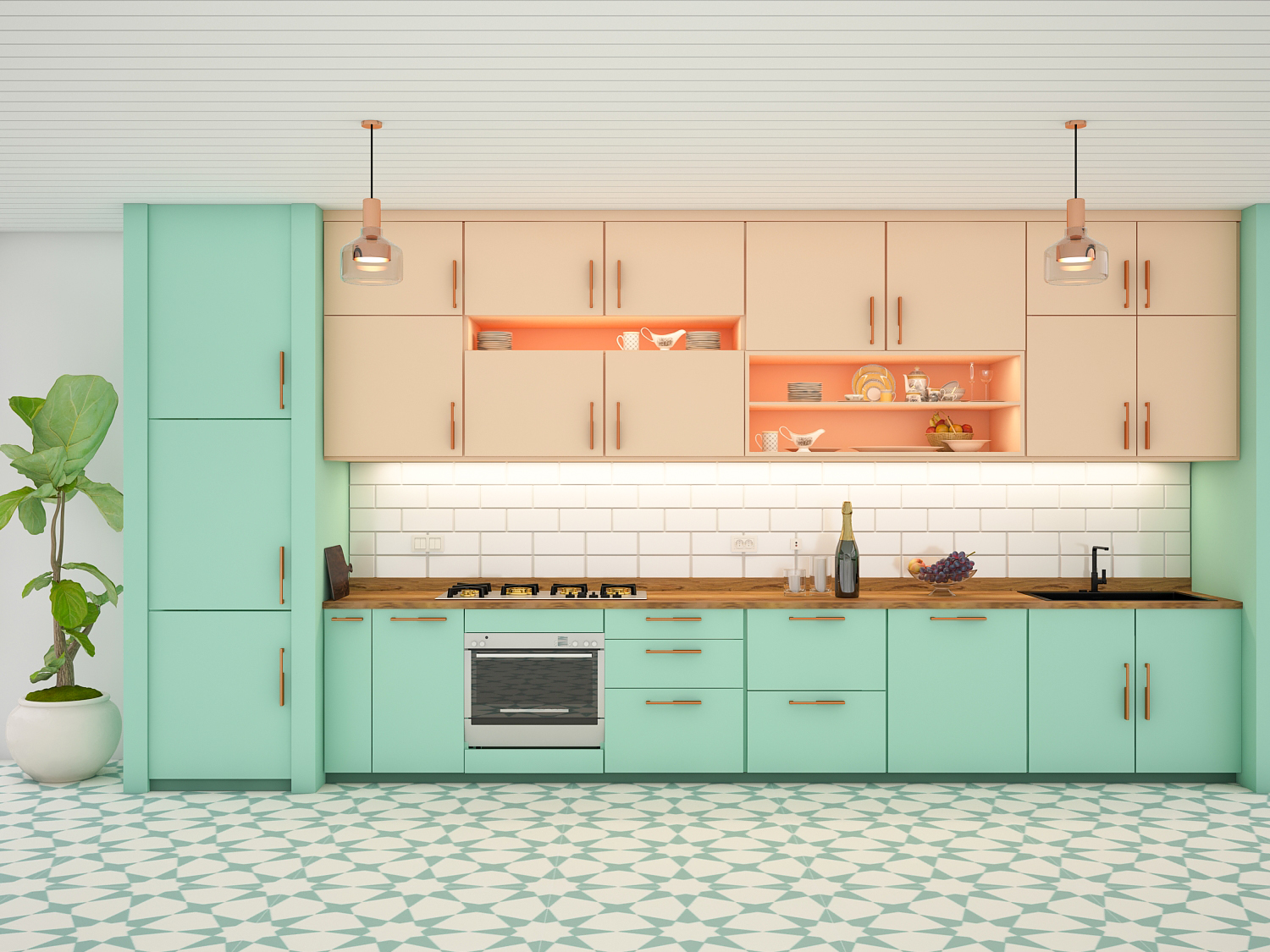 Acry Silk
Acry-silk is our super matte acrylic range and as the name suggests its "smooth as silk". This ultra sleek finish is trending now, and most households are opting for matte finish for their kitchen cabinets. They do not reflect any light and are perfect for traditional-style kitchens. Designers consider matte cabinets to be chic and a good choice for people who are looking for a stark change.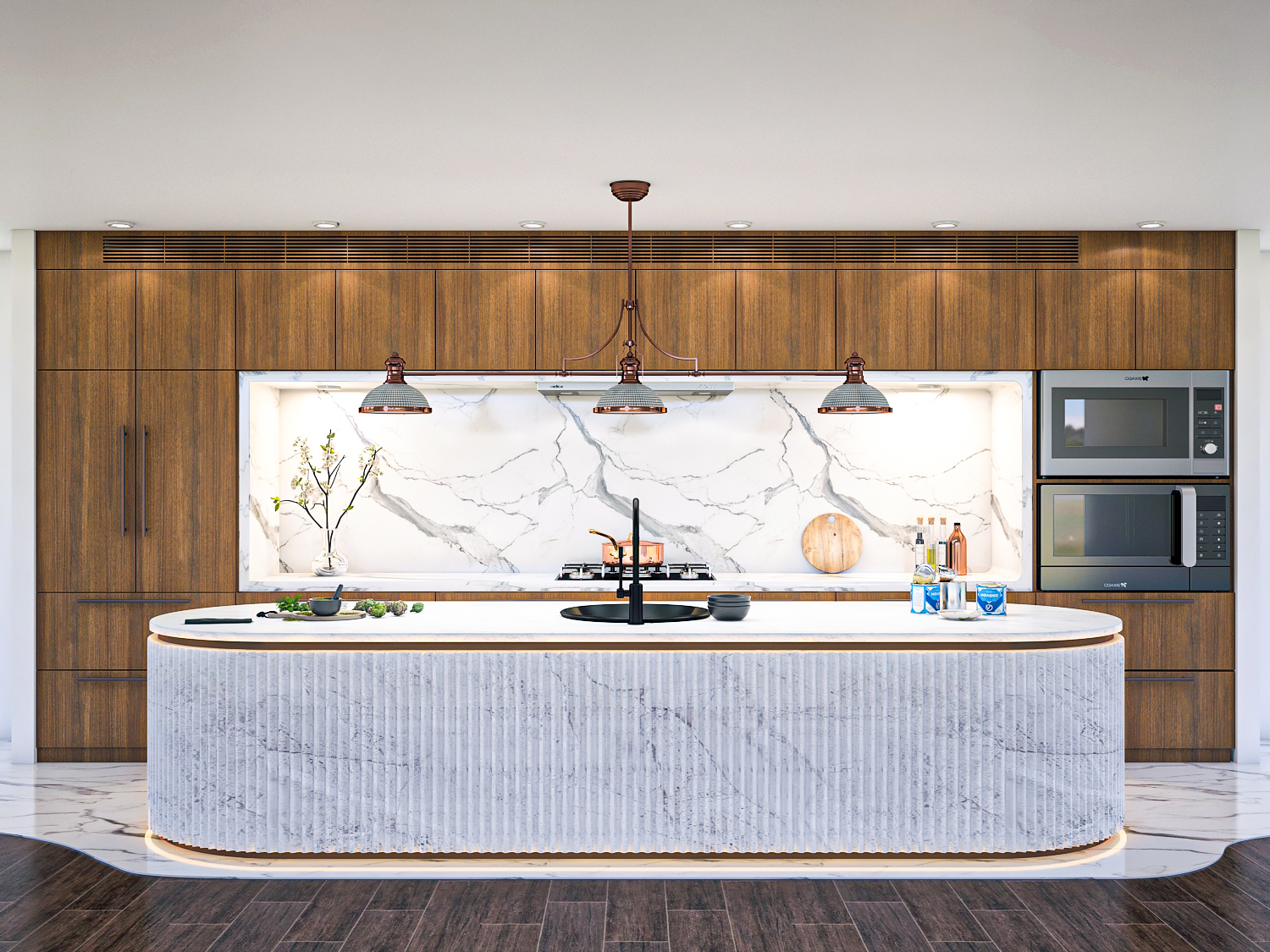 Lam-Glam
Laminate Is the Most Versatile Material. With A Wide Range Of Colors And Finishes To Choose From, It Is Also Easy On Your Pocket. Laminates Are Available In Matte & Glossy Finishes, Solid Colors, Wooden Finishes And Textures. Laminates Are Also Durable And Easy To Clean. Glam Up Your Kitchen With Our Lam Glam Range!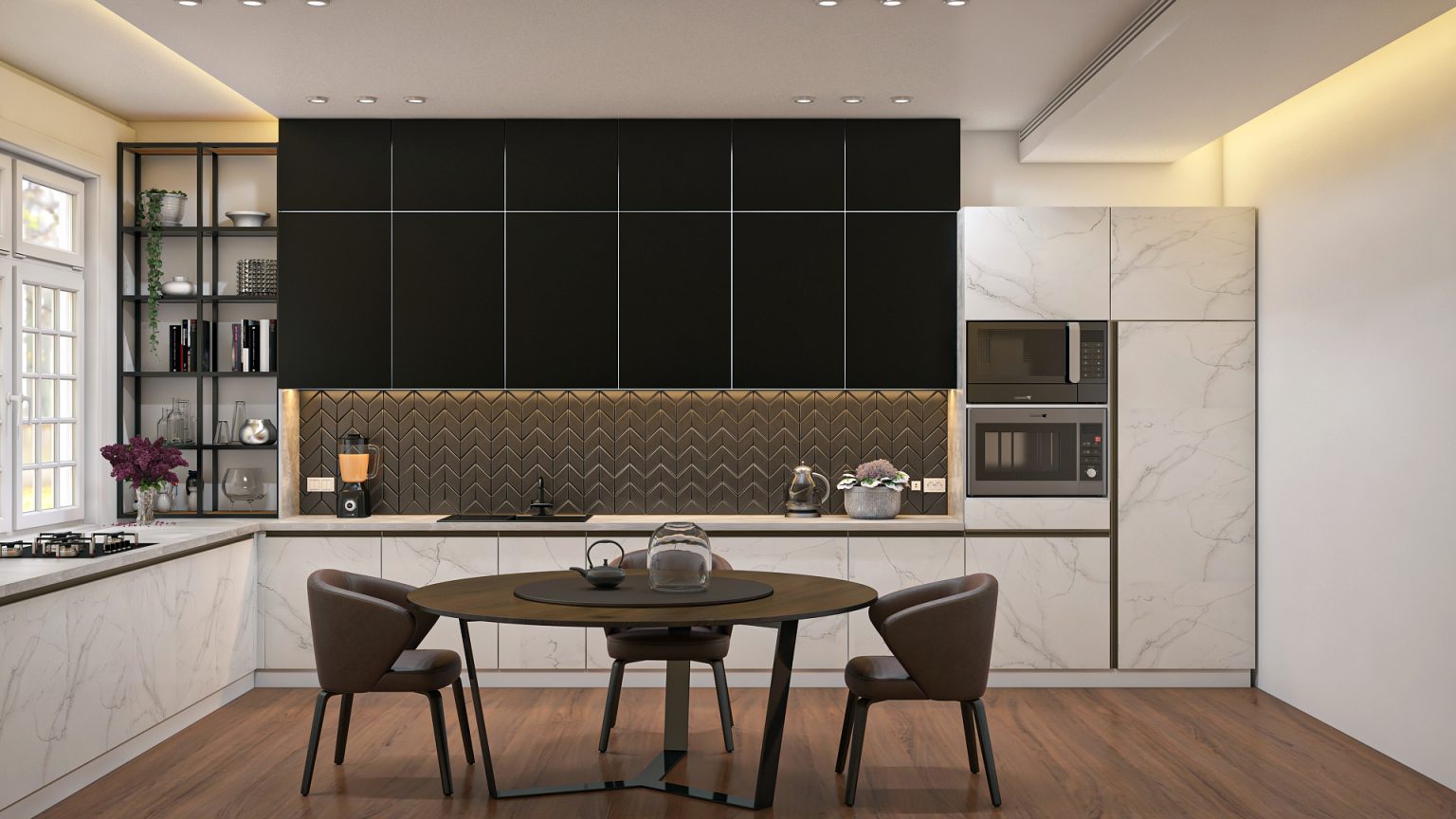 V-DESI
As the Name Suggests, V-desi Means From A Foreign Land And That's What This Laminate Range Is About. Our Premier Supermatte Laminate Range Has 24 Shades- 12 Solid Colors And 12 Vivid Prints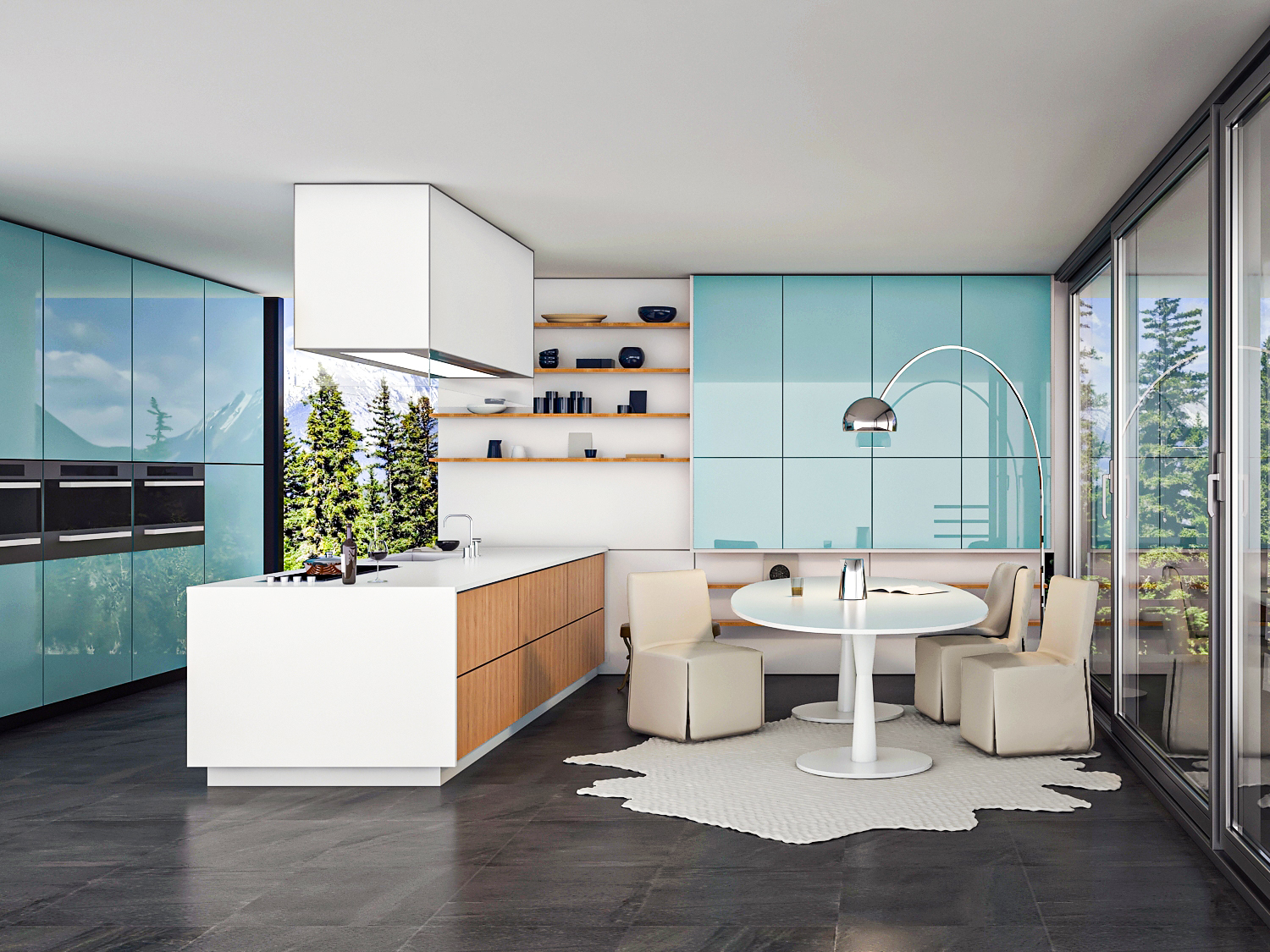 Glazia
When You Want Mirror Like Reflectiveness, When You Want Your Kitchen To Speak Luxury, You Would Opt For Glass. Glazia Is Our 4mm Backpainted Glass Shutter Range. Glass Shutters Can Be Made In Two Ways- As Profile Shutters Or On Plywood. Glass Has A Cooling Effect And Back painted Glass Is Considered Good As Per Vastu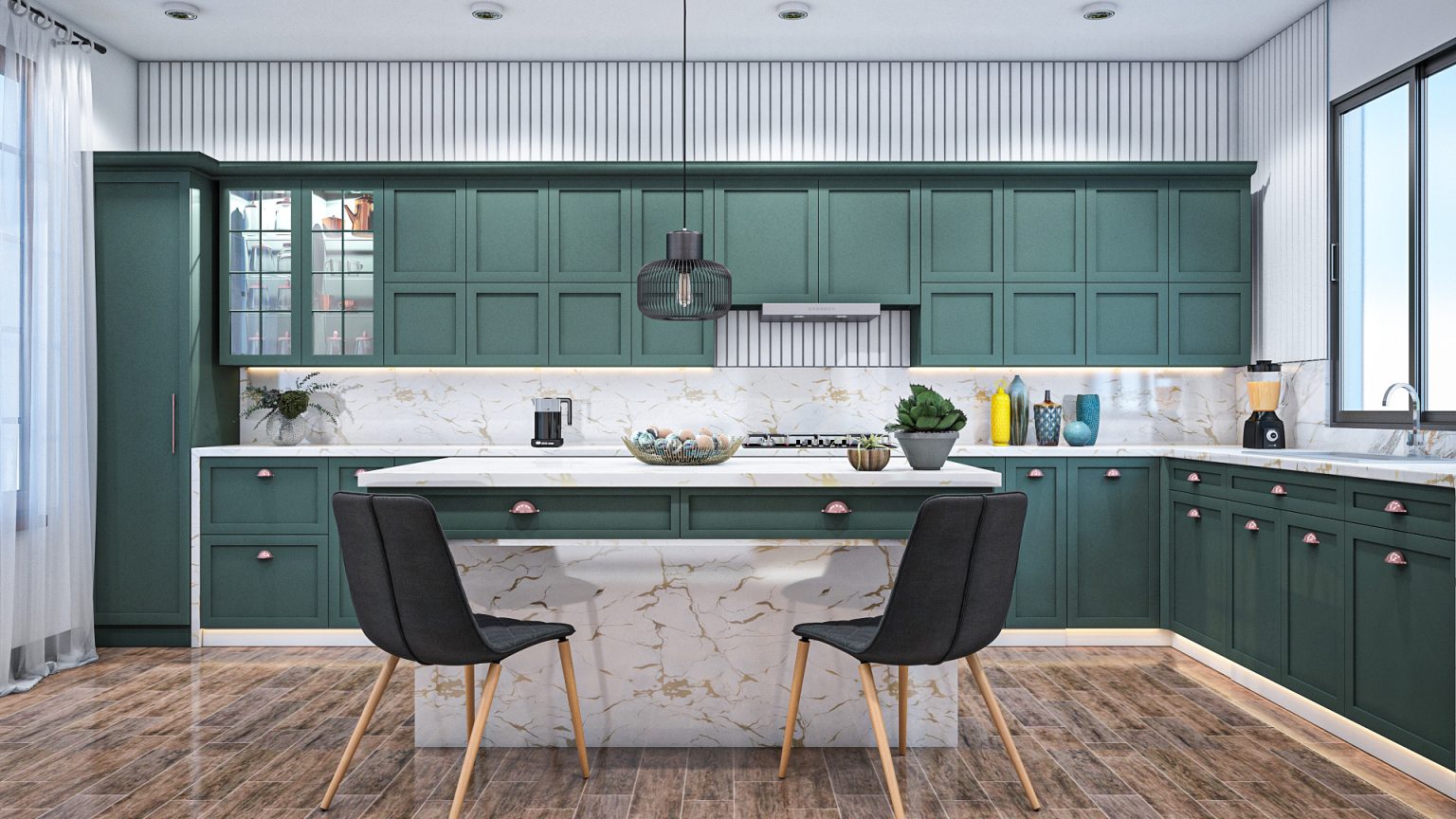 Picasso
Picasso Picasso Was A Legendary Painter In The Global History And Hence We Chose This Name For Our PU Coated Shutter Range. Polyurethane Is A Type Of Paint Which Has Multiple Applications In Interiors. PU Has The Most Choice Of Colors, Any And Every RAL Color Is Possible To Apply In The Form Of PU. For Country Style Interiors, You Could Use Our Moulded Shutters Finished In The Pu Color Of Your Choice To Give The Classic Vintage Look And Feel!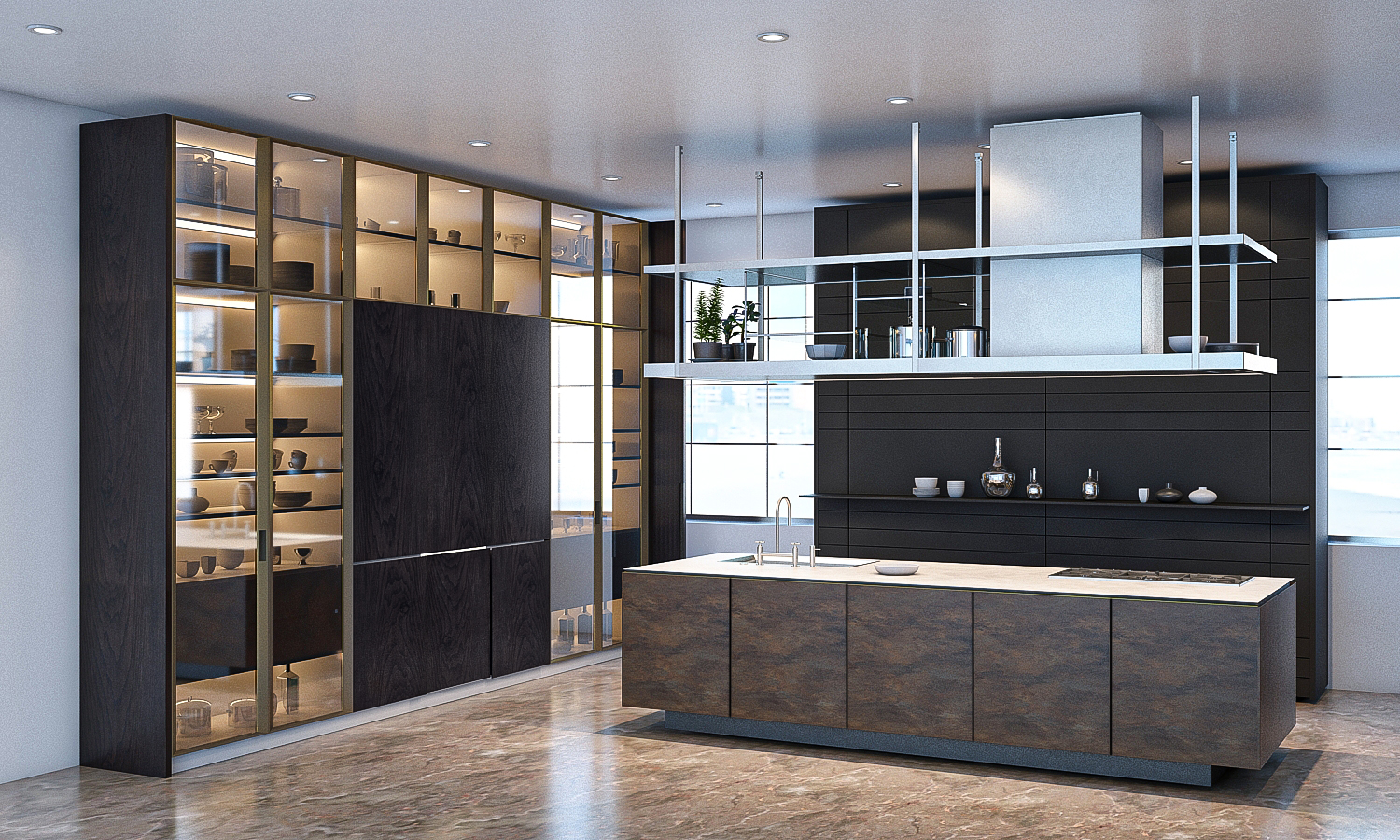 Stonia
Stonia Is Our 3 Mm Porcelain Shutter Range. A Wide Selection Of Rich Earthy Stone Finishes For An Ultra Luxurious Look. Stonia Fits Right In For Interiors 􀐇at Have A Rustic Look Or A Nature-centric Look. The Most Premium Material Out Of All, Porcelain Tile Shutters Are Very Much A Trend Today.